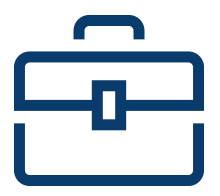 Toolkit
The Organ Procurement and Transplantation Network (OPTN) Board of Directors unanimously approved a policy action in December 2022, that requires hospitals to assess their waiting lists and backdate the waiting times of Black kidney transplant candidates who were disadvantaged by previous use of a race-inclusive calculation. This policy took effect Jan. 5, 2023.
Some Black kidney candidates will be eligible to receive waiting time modifications that increase their waiting times. Waiting time is one of the most important factors in getting a kidney.
As part of the updating waiting times process, transplant hospitals will notify candidates about the policy change. Transplant hospitals will also locate documentation related to each candidate's medical history and provide it to the OPTN. In some cases, patients may be able to provide this information to the transplant hospital.
Jump to FAQs about waiting time modifications
Background
The new policy addresses Black kidney candidates who were registered on the national transplant waiting list before the Establish OPTN Requirement for Race-Neutral eGFR Calculations policy took effect on July 27, 2022.
The new policy allows Black kidney candidates, if they meet specific criteria outlined by the OPTN, to receive the waiting time they would have had if a race-neutral eGFR calculation was used at the time of assessment.
The estimated glomerular filtration rate (eGFR) measures how slowly or quickly kidneys remove a waste product called creatinine from the blood. The eGFR calculation helps doctors understand how sick a kidney patient is. For a number of years, some eGFR calculations included a modifier for patients identified as Black. This practice led to a systemic underestimation of how sick some Black patients really were. In some cases, it meant Black patients had to wait longer to be listed for kidney transplants. In other cases, it delayed when Black candidates qualified to start gaining waiting time, a major factor in the priority that kidney candidates receive. Learn more about race and eGFR.
Removing race variables from eGFR is broadly supported by the National Academies of Sciences, Engineering and Medicine (NASEM), a joint task force of the American Society of Nephrology, and the National Kidney Foundation.
Policy
All kidney transplant programs have until Jan. 3, 2024 to:
Send a notification informing all kidney candidates on their waiting list of the requirements of the program according to the policy
Assess their respective kidney waiting lists to identify all affected Black kidney candidates

Affected candidates who may be eligible include:
Determine whether a race-neutral eGFR calculation shows candidates should have qualified sooner to start gaining waiting time for a transplant
Submit completed waiting time modification requests to the OPTN for every candidate who should have qualified to gain waiting time sooner
Send a second notification to inform each kidney candidate of their eligibility status
Provide an attestation to the OPTN that the above requirements have been met
FAQs & education
FAQs for professionals:
What your program needs to know about modifying waiting time for candidates affected by race-inclusive eGFR calculations.
View professionals FAQs
Last updated 10/11/2023
FAQs for patients:
Are you waiting for a kidney transplant? Learn more about what this change might mean for you.
View patient FAQs
Professional education
During the March 15 webinar, OPTN Kidney Transplantation Committee chair Martha Pavlakis, M.D., walked kidney transplant professionals through the notification and modification process and answered questions from the community.
eGFR webinar Q&A themes (PDF)
eGFR webinar effective practices (PDF)
During the July 12 webinar, panelists from several kidney programs shared effective practices regarding the OPTN eGFR waiting time policy action requiring programs to modify waiting time for candidates affected by race-inclusive eGFR calculations.
More about race-inclusive eGFR calculations
For patients
For professionals at kidney programs
Post-implementation monitoring
Improving equity in access to transplant opportunities for patients is an OPTN strategic goal. OPTN members are expected to comply with requirements in the policy language.
In addition to the compliance monitoring outlined in the policy language, all elements required by policy may be subject to OPTN review, and members are required to provide documentation as requested.
The proposed language will not change the current routine monitoring of OPTN members. The OPTN will review the submission of all required documentation and will refer any transplant programs found not in compliance with the policy requirements at the end of the implementation period to the Membership and Professional Standards Committee (MPSC). The MPSC will review all relevant information to determine if a policy violation has occurred and what type of action is warranted.