Regions
Explore this section
About OPTN regions:
The US is divided into 11 geographic regions. Click on a region to learn more about that region. Each region hosts a regional meeting twice each year during the winter and summer public comment periods. If you have never attended a regional meeting before, here's what you can expect.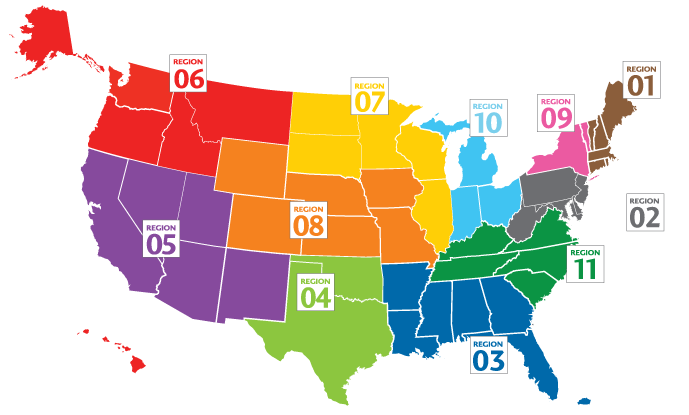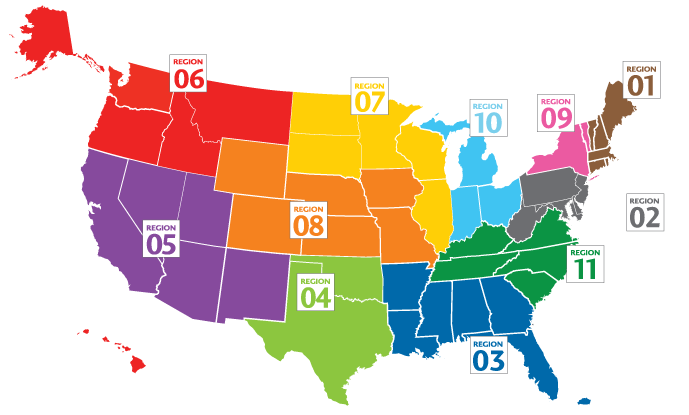 How regions work
In each region, a regional councillor, an associate regional councillor, and a staff administrator work together to coordinate regional activities such as regional meetings and regional education events for transplant professionals. Each region is represented by a regional councillor on the Board of Directors and has a representative on each of the standing committees. The regional system:
Provides an effective mechanism for communication among OPTN staff, the Board of Directors and the transplant community.
Facilitates the identification of geographically diverse transplant professionals to populate both the Board of Directors and committees.
Provides a forum for consensus building and transparency of work throughout the OPTN policy development process through regional meetings that are held twice a year during the public comment periods.
Here's what you can expect at regional meetings. You'll find presentations from the upcoming regional meetings here.