United States reaches milestone of one million organ transplants
Published on: Friday, September 9, 2022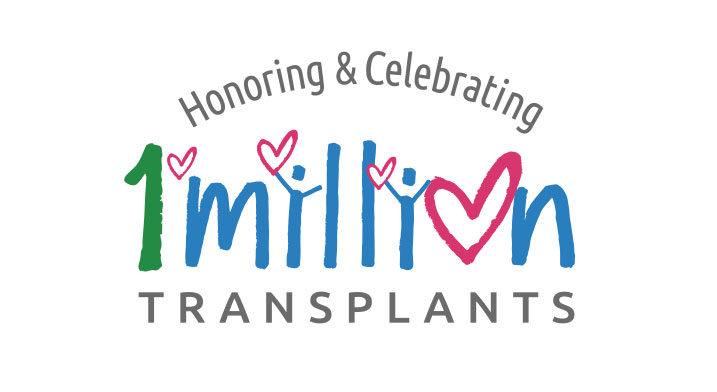 As of Sept. 9, 2022, one million organ transplants have been performed in the United States, according to the Organ Procurement and Transplantation Network (OPTN).
"This is a singular achievement in the history of our field," said Jerry McCauley, M.D., M.P.H., president of the OPTN Board of Directors. "It has been made possible through the generosity of organ donors, as well as the dedication and skill of hundreds of thousands of people who have worked together over many years to save lives through organ donation and transplantation."
About 93,000 transplants were performed between December 1954, the date of the first successful long-term kidney transplant, and December 1987. The remainder, more than 907,000, have been done since the OPTN began systematic collection of national donor and transplant data in 1988.
The number of transplants each year continues to accelerate. In 2021, for the first time, more than 40,000 transplants took place, a total likely to be equaled if not exceeded in 2022.
Continued increases in organ donation, particularly from deceased donors, have driven the sustained increase in transplantation. In each of the past 11 years, new annual records have been set in the number of deceased donors nationwide. Transplantation has also increased as a result of greater and more successful usage of organs from less traditional donors, including older individuals and people who have died of cardiorespiratory failure.
"As a nation, we are doing twice as many transplants today as we did 25 years ago," noted Dr. McCauley. "We are very gratified that hundreds of thousands of people are alive and healthy today thanks to this form of treatment. But the challenge remains to do even more, to meet the needs of more than 100,000 men, women and children who continue to await a transplant. To accomplish this, we need more Americans to commit to saving and enhancing lives through organ, eye and tissue donation. And we will continue as a transplant system to improve our capabilities to get to the next million transplants more quickly."
"The OPTN is constantly working to broaden access to transplantation and improve quality outcomes for recipients," said Dianne LaPointe Rudow, DNP, vice president/president-elect of the OPTN Board of Directors. "Guided by federal law and regulation, as well as the OPTN strategic plan and recommendations from other stakeholders, we work with the community of organ donation and transplant professionals to increase the scope and the effectiveness of the national system."
Recent input from a Senate Finance Committee hearing and report, as well as a National Academies of Sciences, Engineering, and Medicine report on the state of the nation's organ transplantation system and feedback from other organizations, will be used to map out the path forward amidst new treatment modalities, innovations, and advancements in information technology. Major areas of emphasis include:
Increasing the number of transplant opportunities, while also promoting greater equity for all transplant candidates.
Collaborating with donation and transplantation professionals to increase organ utilization.
Establishing and using appropriate metrics to improve outcomes for transplant candidates, transplant recipients and living organ donors.
Innovating and upgrading technology services to promote greater efficiency in getting the right organ to the right candidate at the right time.
For more information about organ donation and the transplant process, visit organdonor.gov.